Light, natural or man-made is a critical aspect of any space. Without it, all of the other elements would not be able to shine to the fullest of their potential. Light can be broken into the categories of task lighting (defined purpose), accent lighting (emphasizing objects) and mood lighting (which adds ambience).
When considering lighting, natural lighting should always be considered, and can be manipulated through clever placement of doors, windows and even mirrors. It is important to address the activities that will be undertaken in the space. Both the quality and quantity should be assessed here.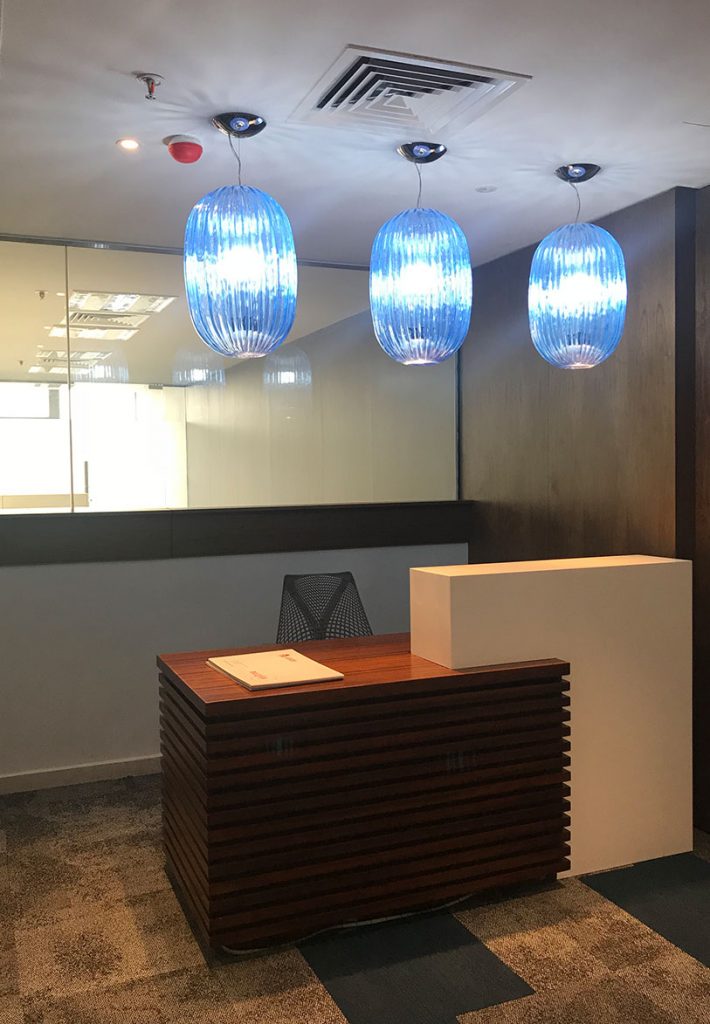 In the undertaking of an office project for example, one will require bright lighting so that the workers can see clearly and act alert. On the other hand, living room lighting can be applied with a softer, more subdued touch. Applying a dimmer has the ability to make a space much more versatile.
Aside from being functional, light has the ability to set the mood and atmosphere of a space while defining color, line and texture. Plus, any good interior designer also knows that the lighting fixtures are a visual feature in their own right, adding the right touch to any design.